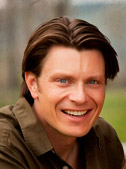 John Morgan, President
John Morgan is an expert in customer communication. After nearly 20 years of experience in the hotel and travel industry, John founded Dialogue Business Strategy under the premise that client retention and referral business are the keys to long term success. In addition to hotels & resorts, John has coached service professionals, activity providers, museums, event planners, medical practitioners, non-profit organizations, political action groups, technology developers, automobile dealerships, realtors, insurance companies, artists, and many more.

John is the communications leader in Jackson Hole, committing time and effort to many communication related events & organizations. Since 2011 John has been and adjunct instructor of Public Speaking and Human Relations for Central Wyoming College. He has served as an officer of Teton Toastmasters, the local chapter of Toastmasters International, since 2006. John is also a board member of both the Jackson Hole Chamber of Commerce and the Rotary Club of Jackson Hole.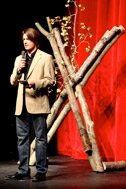 Currently, John serves as the Speaker Coach for TEDxJacksonHole, an independently organized TED event that occurs annually in Wyoming. In this role, John is responsible for coaching each TEDxJacksonHole speaker from initial speech development to performance in front of a live audience of 500 people at the Jackson Hole Center for the Arts. John also served as emcee for TEDxJacksonHole DISCOVER in October 2012.

As a member of Jackson Hole's very own improv comedy troupe, THE LAFF STAFF, John enjoys developing his own improvisational skills, and frequently shares improv techniques with his sales & customer service clients.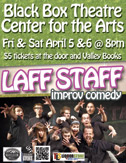 As a professional speaker, John frequently provides keynotes, workshops, and seminars for corporate meetings, conferences, and other professional events. He has shared his communication expertise with audiences ranging from 5 to 500 including the American Association of Community Colleges, Wyoming Land Title Association, Wyoming Women's Business Roundtable, Teton Board of Realtors, Jackson Hole Chamber of Commerce, and Leadership Jackson Hole.
For more information about John Morgan, please visit his profile on Linkedin